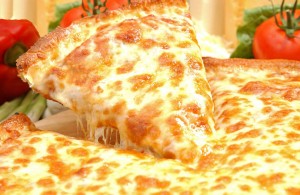 Teresa's Pizza has been a popular Northeast Ohio pizza brand for over 40 years and today has 14 locations across Northeast Ohio. "It's time to expand beyond just Cleveland" says the franchise President, Tom Robejsek Jr., whose parents opened the original location in 1969. He went on
to say "So many Clevelanders have grown up loving this food and now we've grown to the point where we can expand and bring the brand to new markets".
Kelcey Lehrich is a franchise industry consultant and the Franchise Development Director for Teresa's Pizza. Mr. Lehrich says "We've spent a lot of time internally preparing for this expansion. I'm excited to work with entrepreneurs in new markets such as Pittsburgh, Columbus, and Detroit to bring the Teresa's brand to those areas."
Teresa's Pizza has information on franchise opportunities on their website at www.teresaspizza.net. Teresa's Pizza is looking to bring on 3-4 new franchisees this year and is offering their opportunity in Ohio, Pennsylvania, Michigan, Indiana, Kentucky, West Virginia, and Tennessee.
If you would like more information about this topic or to schedule an interview please contact Kelcey Lehrich at 440-220-5692 or [email protected]